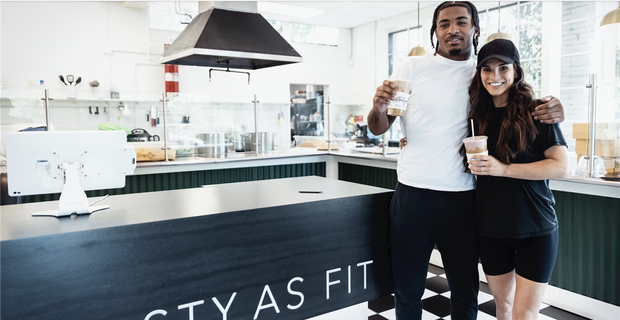 Members of Park Avenue met with some of South Carolina's student-athletes for the first time just more than a week ago and on Friday, the first deal was procured and saw pen put to paper.
Antwane "Juice" Wells has signed a marketing deal with TASTY AS FIT, a locally owned grab-and-go, plant-based retail storefront located on Millwood Ave. with a location in Greenville as well. The shop offers a wide variety of smoothies, making the partnership with "Juice" a natural fit.
"We are beyond excited to partner with 'Juice' and create a smoothie specifically tailored to meet his needs as an athlete and performer," Emilie Blanchard, Owner, Tasty as Fit said. "Taste and nutrients are always at the forefront of our recipes, so this collaboration was incredibly genuine from the start."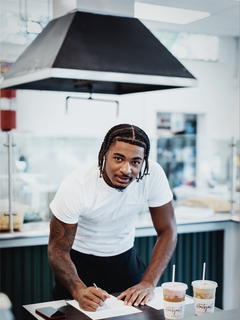 The deal done is the first between a Gamecocks student-athlete with a company that was procured by Park Avenue, which partnered with the South Carolina athletics department in an exclusive two-year deal to represent the players.
The deal was done by Park Avenue agent Chaise Belt, one of five full-time staff members working on behalf of Gamecocks student-athletes, who reached out to the company following the game against Arkansas when Wells caught eight passes for 185 yards and a touchdown.
TASTY AS FIT has created a smoothie called "The Juice," which will include all of his favorite flavors.
"I'm extremely excited because it's the first Park Avenue deal and we're doing something that's never done before," Belt said. "It's all very exciting. Talking to Juice and hearing his background and thoughts on NIL, he said he's never really done anything before because he had no one to help him do it. He said he was so excited about it and the fact that he's so excited makes it extremely worthwhile, and we're pumped."
Through the first two games of the season, Wells leads the Southeastern Conference in receiving yards with 244, which is also good for ninth nationally. He's also tied for the league lead with 15 catches.
"There are established partnerships that are long-time in the making and there are moments in the athletes' careers that go viral," ESM, the parent company of Park Ave, co-founder Dan Everett said. "To go and maximize that and monetize that quickly and responsibly is absolutely vital to proper branding. For Juice, this is his first NIL deal, so it's exciting that his first NIL deal is the first one we announce for Park Avenue."
TASTY AS FIT LOCATIONS
3001 Millwood Avenue
Columbia, SC 29205
(803) 550-9421
Monday-Friday 8:00AM-4:00PM
Saturday 9:00AM-1:00PM
3017 Augusta Street
Greenville, SC 29605
(864) 552-1745
Monday-Friday 8:00AM-4:00PM
Saturday 9:00AM-1:00PM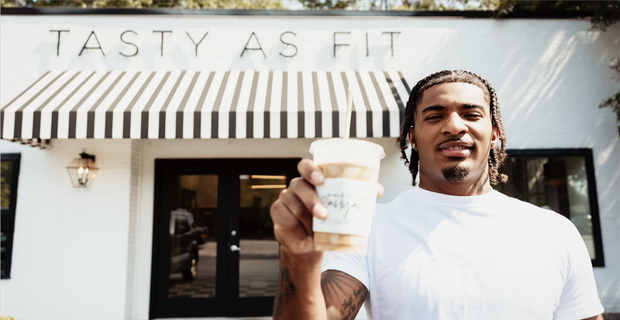 ABOUT TASTY AS FIT: We are a grab-n-go, plant based and gluten-free retail storefront, offering seasonal menus that are made in-house and rotate weekly! From grain bowls, to fresh salads and loaded wraps, to thick smoothies and decadent desserts, Tasty As Fit is on a mission to show the world just how delicious plant-based food can be.
ABOUT EVERETT SPORTS MARKETING, the parent company of PARK AVENUE: ESM is a global sports management firm providing branding and marketing consultation to elite athletes as well as corporations and institutions with business interest in sports. Our teams leverage a novel approach to data and analytics to derive influence and partnership values. This approach allows our athletes and partners to reset the market with greater return and a deeper purpose.




Read More: 'Juice' partners with TASTY AS FIT in first deal procured by Park Avenue

2022-09-16 10:42:55